Have you ever enjoyed an erotic massage, tantric massage or sensual massage in London?
Sensual Massage and Sexual Massage, Neither of these are sexual services but both could assist any person to improve his intimate relations with his partners.
There are many reasons for an adult to develop barriers on their intimate relations with others. These could be cultural, educational, psychological, faith/religion or bad experiences. A Sensual Massage and a Sexual Massage could help to dissolve those barriers and help us to explore our sexuality and/or body in order to achieve a healthy intimate relationship with others.
You have probably heard more than once about studies centered on the discovery of sexuality in an infant. Without getting into many details, those studies are based on the discovery of your sexuality and the self-exploration of your body with a pure mind, as if it is the mind of a child where there is a total absence of censorship. A child's mind does not have a perspective on what is wrong or right, his references to value the actions are pleasure or pain, what makes him feel good or what does not.
It is when we grow up and we go through education by parents, teachers and religious powers that we start obtaining the perception of wrong and right. Just bear in mind, we are talking about sexuality. According to Foucault, those perceptions of wrong and right are constructed by powers in order to obtain a control, and the history of sexuality and/or the concepts of sexuality date from the 17th century.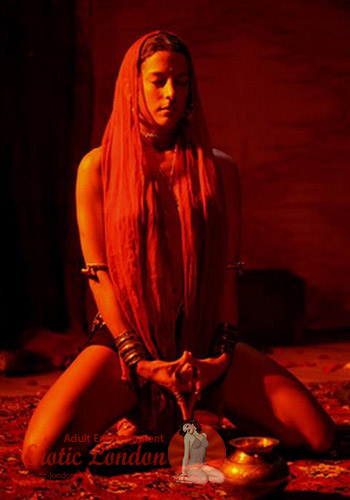 With a mind prior to the 17th century we can not catalogue sexual behaviors; with a glance to history we can identify homosexual behaviors in many cultures, greeks and romans among others, but we do so based on the studies, patterns and categories of a modern society. For greeks and romans, for example, a man could explore his sexuality with an woman and no one would say it was a unallowed experience because they did not know what human energy was. Freud was one of the first to come up with a category of these behaviors and since then many things have changed, up to the point that nowadays we can question many of those categories.
Today we not only carry around those constructed categories and a censorship of our own, not just the weight of what we learn and have been taught, as well as the weight of a cultural tradition, not just what we think but also what our parents, grandfathers thought about what was right and wrong. We do not only have to question what we learn as well as what they know in order to start with a clear mind, we have to question ourselves as well as who really knows what is right or wrong or even if there is any right or wrong. Who is holding the truth, is there any unique universal truth on her hand?
As a babe, we discover our body by sensations, touching, and when we grow up someone tells us that is not right. Sensual Massage is a passive action where the receiver discovers again the power of touch and the stimulation we obtain by just letting another person, the masseuse, stimulate our body. We are somehow connecting with this inner child, a mind without censorship. Sexual massage is even more direct, there is an interaction but, as well, it is more physical than a sensual massage.
The full body to body massage in London is a sensual experience. When we talk about sensuality it is very common to relate it to only sexuality and we are wrong to do so. Sensuality is related to the senses, any stimulation of the senses, such as taste, sound, smell, touch, is a sensual experience, and in a sensual massage session we achieve to stimulate all the senses in order to provoke a catharsis. An orgasm is a form of catharsis; during a sensual massage session we build through stimulation a tension, excitement through to the moment of the orgasm, which is the reason why, many times, a male could easily achieve an orgasm without any manipulation of his genitals.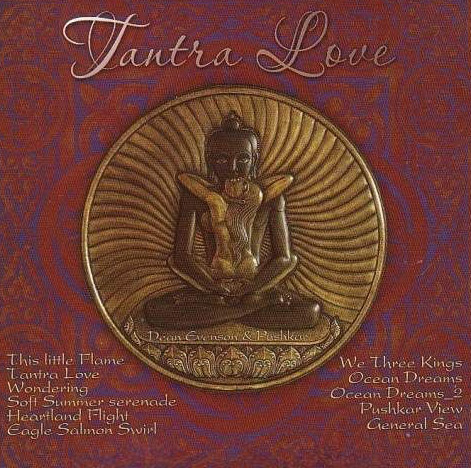 The masseuse could use her body during the Sexual Massage, you will feel her weight on your back and the pressure of his body over yours, and on that note he will start moving and constructing phrases (massage movements and combinations of those) in order to stimulate your sexual energies and work over your body and mind. The contact with the energy between masseuse and client is total and could reach intimate levels impossible to achieve without the use of the body, both client and masseuse could get aroused which means both sexual energies are getting connected and growing into one. If the masseuse does not get aroused, it does not mean this is not happening, as many masseuses, depending on their level of practice and intensity of their inner development, get aroused on a mental level without showing or expressing it on a physical state, but believe me, the sexual energy is there and is happening.
OK, a female masseuse has a arousing, but do not get confused. A arousing or a physical expression of the masseuse's sexual energy does not mean anything. As I said it could happen or not for many reasons, but if it happens this does not mean there is going to be intercourse between masseuse and client.
Why London Sensual Massage and Sexual Massage are not a sexual service? Easy, because this is not what you are paying for. This does not mean that you have to pay any extra, it means that you are not paying for it. Therefore, if it happens or if the level of intimacy between the masseuse and the client escalates to an intercourse between them, it is always by personal consent. When you go to an escort you are paying for a sexual service and therefore there is an understanding when you contact him that intercourse is going to take place, but in the case of a masseuse there is no such understanding. You are paying for massage therapist's time, his skill as a masseuse, and whatever happens on the top of that is by mutual consent not because it has been contracted, the same that has not been charged, cannot be demanded.
There are lots of erotic massage studio in London, UK, however, not every studio offers high standard services, if you want to find a nice massage parlour or studio in London , you can visit some trusted directories: LMB, Tantric Massage Guide, or we also recommend you come directly to us, we at Erotic London Massage offers best experience for you.
We have a saying in China which will translate as "you will catch more flies with honey than with vinegar". As a client, a charming, well educated, respectful approach to the session with an erotic masseuse at London will always get you further than a demanding attitude, because at the end we know what we offer, what has been contracted, and demanding something which has not been stipulated will not get you very far from where you should be standing.
http://erotic-london.com/wp-content/uploads/2014/10/erotic-london.png
0
0
admin
http://erotic-london.com/wp-content/uploads/2014/10/erotic-london.png
admin
2016-11-27 08:38:46
2016-11-27 09:45:45
Sensual Massage and Sexual Massage