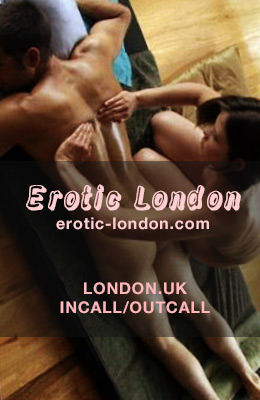 The ability to live a sensually stimulating life is essential for everyone, a natural ability we're born with. Unfortunately, some life experiences and sex related taboo have caused us to lose touch with the ability to enjoy the sexual pleasures that are in many ways the essence of life. We specialize in Tantric Lingam Massage in London, an ancient practice that will once again open the channels to pure sexual energy and release. Touch can establish a feeling of intimacy and trust. It can make you feel loved and cared for, and our sexual massage techniques will naturally boost your confidence and happiness levels.
About Tantra & Lingam
The Sanskrit word for the penis is "Lingam" with its loose translation being "Wand of Light." In Tantric, the Lingam is respectfully regarded and honored through erotic touch that is mind blowing and the ritual offers an almost mystical form of arousal, unlike anything you'e ever dreamed of experiencing.
The intention of this ancient massage technique is to expertly massage the Lingam, the testicles, the prostate (Sacred Spot) and the perineum, allowing the man to completely surrender himself to one of our highly trained masseuses, enjoying a form of pleasure that most men have never had the pleasure of enjoying. One of the fundamental benefits of this sensual massage is to achieve better control of your sex drive and intensify orgasms.
Erotic Massages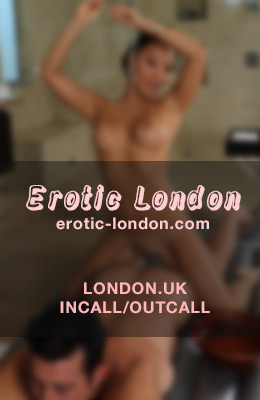 We offer several different types of massage in London, each with its own sex enhancing rituals, influences and benefits, all centuries'old, erotic therapies that provide an extraordinary form of holistic healing. Following are two of our most preferred options.
Body to Body (Body Slide) Sensual Massage
The body to body massage is designed to stimulate and massage all of your erogenous zones, using hands and nude, body to body contact, resulting in an unparalleled, physical release. First your masseuse sensually applies a soothing amount of massage oil to your body, after which she抣l slide her shapely, comforting body against yours which instantly ignites a series of extraordinary sensations. As you feel your beautiful, highly skilled nude masseuse perform this sexual massage therapies, not only will you experience an arousal unlike any you've had the pleasure of experiencing before, you'll also feel all of life抯 stresses melt away and your tired muscles relax. It's a well known fact that skin to skin contact can have a remarkable effect on our overall health and well being.
Tantric Massage for Couples
The purpose of Tantric massage is to awaken powerful sexual energy. Whether you're an open minded couple or are hoping to learn how to rejuvenate your sex life through sensual touch and massage, the Tantric couples massage can be life changing. Couples massage is an excellent way to fulfill your fantasies and heighten your relationship by experiencing our treatments together, under the expert guidance of our gorgeous masseuses.
We understand that there is so much more to the centuries old sensual massage techniques than simple erotic play. The sexual energy that is stimulated during our Tantric massage sessions can help you eliminate tension and stress, heal emotional traumas and release the inhibitions that have been holding you back sexually. It can also serve as a liberating source of creativity, inspiration and personal discovery, breathing new life into all of your relationships.
Call us today, expand your sexual horizons and experience the best Tantric and/or Lingam Massages that London has to offer. Our masseurs and masseuses are visually stunning and carefully chosen for not only their outstanding attractiveness, but their level of sophistication, personalities, refined skills and discretion, guaranteeing that you enjoy a discreet, highly erotic experience.
Erotic London Massage provides sensual, Japanese, erotic and tantric massage services so you must be over 18 years to book a tantric massage session with us.
Erotic London Massage acts an advertising agent for self-employed free-lancing erotic massage therapists. Agency fees are for promotion only, the relationships between tantric massage therapists and their clients are not mediated or regulated in any way by the agency. Masseuses' fees are paid for therapeutic massage only. Each massage London therapist decides individually upon the specific erotic tantric massage technique she is willing to use. Anything else that may occur during sensual tantric massage therapy is a private matter between two or more consenting adults of legal age and is not contracted for or subject to any financial compensation, and lies beyond the scope of liability of the agency.
By entering this site, you agree that you are over 18 years of age and that you are not offended by adult nature of this web site and its content. Please keep in mind that the definition of the term 'Adult' is regulated by the laws of the country in which you are currently located and from where you access this web site.