Enjoy A Erotic Massage, RELEASE your STRESS
Stress is something that almost everyone can relate to, but this is particularly true for business executives who may have high-pressured jobs. No matter what the cause of stress may be, it's vital to find ways to get rid of it. Stress release is a term used in the adult massage industry. It is used as a euphemism for orgasm, as it is a way of naturally relieving stress. When you are given an erotic or sensual massage with this type of release, you can expect a manual means of relieving stress through achieving orgasm, such as a hand job or happy ending. It can also be called total relaxation or stress relief.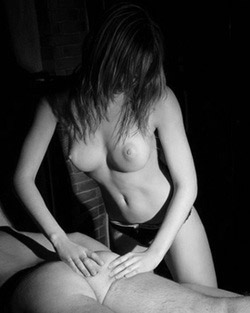 There are a number of techniques that the top adult masseuses can use to help you with your stress release in the context of an erotic massage. This includes body to body contact, Tantric massage techniques, and a full rub and tug or hand job. In many cases, all of these techniques can be combined in one session of ultimate bliss. If you are interested in a full release, it's best to find agencies or individual masseuses that specifically offer this service or you may be disappointed. Not all erotic massage will include the full happy ending.
Those who struggle with premature ejaculation might be interested in a Tantric Massage with a stress release included. In this type of massage, your sexy masseuse will use every trick in her power to tease and tantalize you, stroking your sensitive erogenous zones to bring you to the brink of orgasm. However, each time you come to the brink she will pull you back so that you are better able to control yourself. When the release finally comes, it will be stronger and more intense than any orgasm you have had in the past.
It's important to note that stress release may not refer to actual sexual activities, such as penetrative sex or oral massage. Instead, it usually refers to manual stimulation that is part of a fully legal erotic massage. If you have any doubt about the services offered through a particular agency, be sure to ask any questions that you might have in advance, to avoid wasting time and money or putting yourself into an uncomfortable situation. Relieving stress can be achieved with a variety of different methods, and although the term can mean one standard doesn't mean that all practitioners will use it the same way.
Research shows that orgasm is one of the most legitimately effective forms of stress relief out there. When you carry stress around, it can impact your health in an extremely negative way. This can lead to high blood pressure, heart disease, anxiety, and depression. By choosing to relieve yourself the healthy, positive, and sexual way, you can live a longer and happier life. This can all be achieved with the natural stress release that comes from a top tier erotic massage. It's worth looking into all options to live a healthier life in the long run.